As Diwali is the most awaited festival of the year, even students are equally enthusiastic about Diwali celebrations.
Celebrating Diwali
with your classmates has a different charm. After all, these memorable moments of childhood are worth cherishing throughout life. Now, the question arises,
How to celebrate Diwali
in school? After all, school is the place where we spend most of our childhood. Hence, spending a cheerful Diwali makes sense
Must Read –
Diwali celebration ideas in college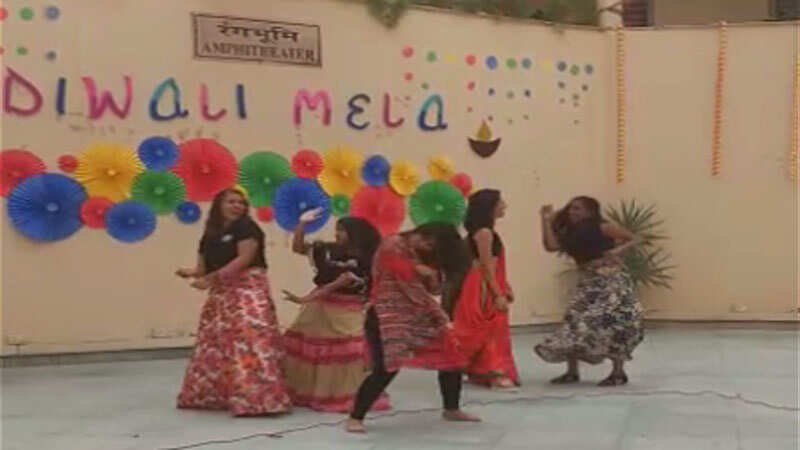 We are listing 6 easy ways to bring this 'festival of lights to your classroom:
1 – Organize a mela
As meals are organized across the cities and villages to mark the
celebration of Diwali
, why not host one by the students to mark a memorable celebration in your school? You can encourage the students to participate in this mela by providing hand-made artifacts, diyas, and other decorative materials. You can put up several stalls at the premises where students can barter various arts and crafts.
2 – Decorate your classroom
The way we lit up our houses on the
occasion of Diwali
, decorate, and enlighten your class using LED lights and clay lamps. You can use several homemade manuscripts artwork, decorative material, etc. to brighten up your classroom. Make a rangoli at the entrance of your school and decorate it beautifully using bright colors and flowers.
3 – Put up a 'play.'
Diwali is the best time to recall our mythology by enacting a small play on Ramayana. Students should play the roles of various characters in Ramayana like Ram, Sita, Lakshman, etc., and educate their peers and juniors about it. Try to design your costumes and accessories to enhance your artistic skills. Work out on the story and craft a script to encourage the participants.
4 – Discover mythological aspects of Diwali
Teachers can convert the
celebration
into a month-activity by discussing the various elements of Diwali. The students can be asked to make an imaginative map to mark all the places where the legend Rama and Sita spent their time during 'vanvasa'. Many other aspects of Diwali can be discussed in the class to understand its mythological relevance. The character analysis of all the essential characters of Ramayana can be done among the students.
5 – Enjoy the sweets and food
Arrange a pot lunch at school with your friends to induce the festivity spirits. You can suggest an easy-to-go no-bake peda recipe, instant
jalebi recipe
which can be prepared using simple ingredients. As
traditional sweets
and delicious food are integral parts of
Diwali celebrations
. So, indulging in some delicious recipes which are made at home by students is the best way to celebrate
Diwali
in your classroom.
These creative ideas will help in educating the students about the mythological relevance of Diwali. It will help in understanding the customary traditions associated with it. So, let us make
Diwali 2021
memorable by celebrating in our classrooms with our classmates. The best part is, all these ideas are absolutely budgeted and do not pinch your pocket.
Are you ready to make your Diwali 2021 special with these classroom ideas? Click here to make your Diwali 2021 special